"If opportunity doesn't knock, build a door"
Brief introduction to Mr. Gilles Vautrin
Mr. Gilles Vautrin, orginately from France, emigrated to Laos in 1999 to become the co-founder of multiple businesses in Luang Prabang, with his partner Yannick Uplavan.
The entrepreneur is currently managing L'Elephant Restaurant, Le Café Ban Vat Sene, Les Trois Nagas, Coconut Garden and Mai Lao Furniture Enterprise. To help support the french community, he has also been nominated French Honorary Consul in Luang Prabang.
In this interview with BFL, Mr. Vautrin is sharing his business acumen, experience and ideas to help fellow entrepreneurs also looking to to start or grow a business in Lao P.D.R
The start: L'Elephant Restaurant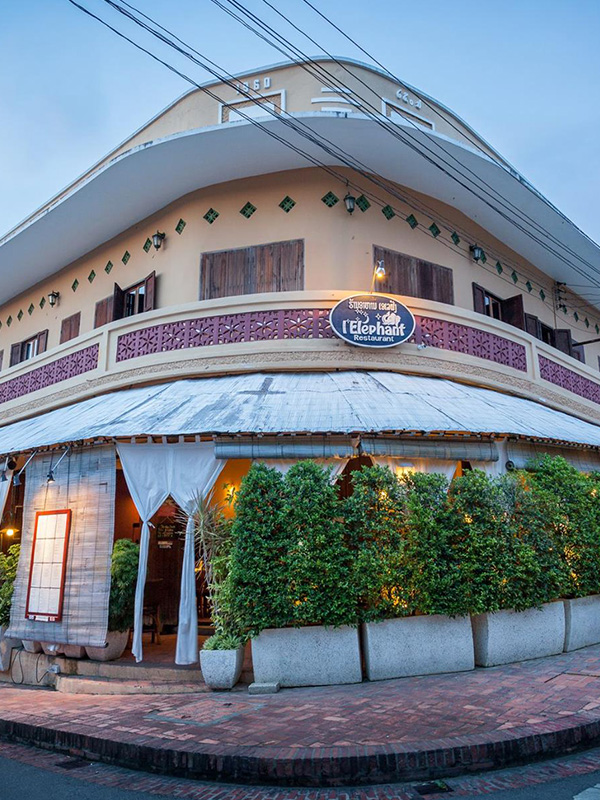 Founded in 2000
The founders focus strongly on developing a local supply chain among Luang Prabang farmers and merchants, to drive local developmentwhile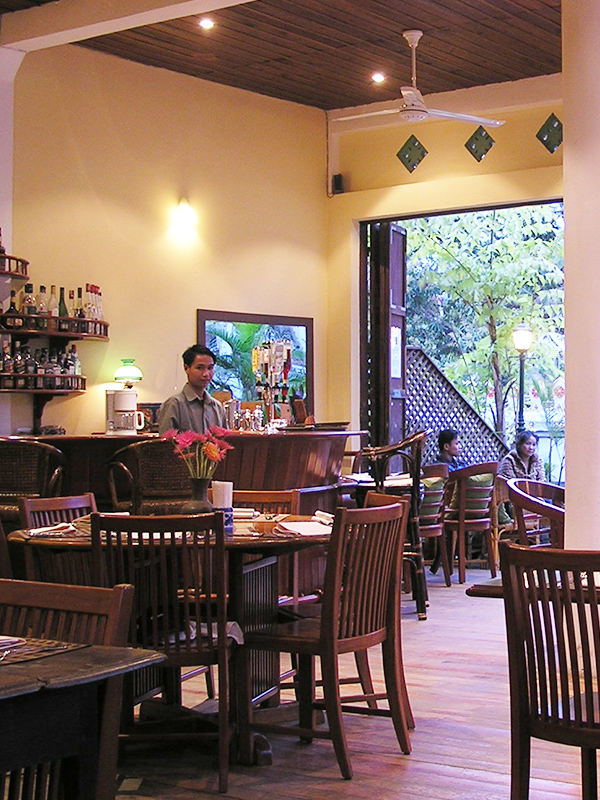 Over 100 employees
The management style followed by the entrepreurs is based on community and family-like values, offering strong social benefits to their employees.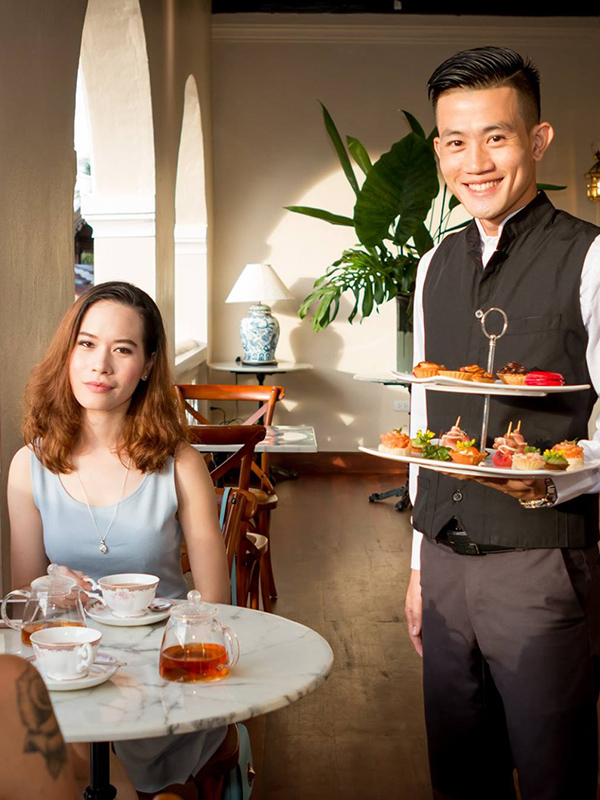 Community Impact
Solidarity Canteen Luang Prabang, to help someone who lost thier job, their business during the Covid-19 pandemic.
Could you tell us about yourself & your experience?
I am Gilles Vautrin, originally from France, but now living in Luang Prabang with my partner Yannick Uplavan. Before coming, investing and working in Laos,
Our story in Laos starts in 1999. Following what was suppose to be a short trip, my partner Yannick, franco-lao and originately coming from Luang Prabang, was convinced by his grandmother to come back to the former royal city. She proposed to help start a first business by using an old family building, located in the heart of the heritage city.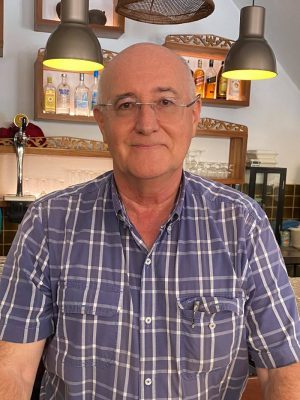 Luang Prabang being the former royal capital of Laos and a recent UNESCO World Heritage Site, we felt that the tourism sector was on the verge of development, and that the time was right.
This is why we decided to move forward with our project, l'Elephant Restaurant.
We benefited from a complementary expertise: having studied cooking and the food & beverages profession in France (École Hôtelière de Thonon), Yannick qualified perfectly to handle the operations, supplies and offering while I, thanks to my experience at France Telecom, focused on human resources, administration and clients relations.
Following l'Elephant, we opened additional businesses: from Ban Vat Sene café, we continued with Three Nagas, Coconut Garden and a small café called Le Patio Café. Now, we decided to start and expand our furniture business, Mai Lao, with the help of a French friend (Ebeniste).
Keys factors to develop your business successfully?
For us, one of our main key factor of success has been our capacity to start in Luang Prabang at he right time, before the city became a major tourism destination as it is today. We also benefited form Yannick and his family ties to the local community, helping us integrate within the population, and adapt our business to the lao society quickly.
This is when we realized managing our business as an extended family, with a strong focus on employees' development was also key in our success. Service is very important to us, and to ensure constant quality we quickly realized the need to invest in people, and to help them grow. This is why we quickly decided to implement in-house training sessions to improve our service quality and train our local staff to international standards. While having very different professions across the businesses, the emphasis on the quality of service has been key on our success.
As a recognition to our team efforts, hard work and success, the team is regularly winning the Luang Prabang Service Industry Awards and has been covered in various international press articles.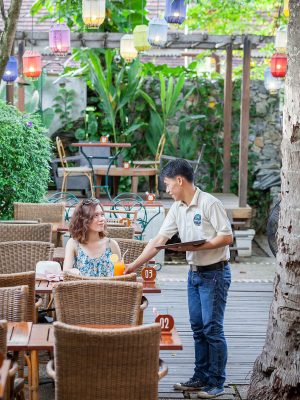 How have your business been affected by the Covid-19 pandemic?
The impact of Covid-19 is very important to us because we work essentially in a tourism-dependent sector and we can say that 90% of our income comes from tourists, travel agents, and tours, etc. During this situation, there is no more tourism, so it is extremely difficult to mitigate its impact on our businesses, and hence our employees, suppliers, etc. We are working to help our community the most we can, but the situation is complicated.
Fortunately, our staffs understood and accepted sacrifices. Covid-19 also pushed us to be more creative, so we opened a sector called "Delicatessen" for take-away products. During Covid-19 pandemic, Luang Prabang is clearly one of the provinces the most impacted, its economy being mostly based on tourism.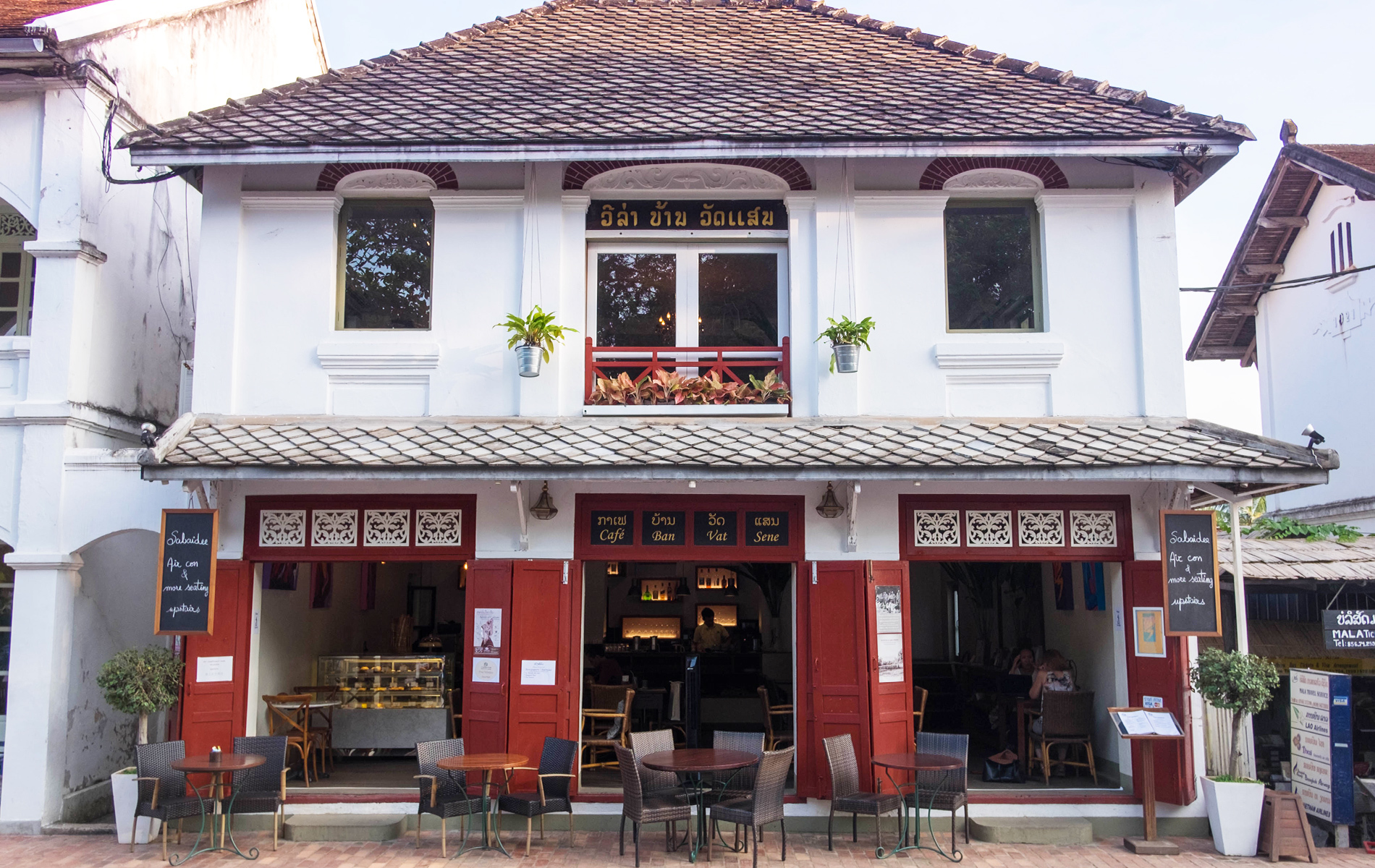 How did BFL help mitigate the impact of Covid-19 on your activity?
Since we are working with the bank, we always received the support we needed with convenient financial solutions, and more importantly wise advisory services.
During this specific time, BFL has granted us the possibility to postpone the principal of our loan payment, to help our business stay afloat. Because of their care and dedicated support to customer, we trust and recommend BFL.
Success Tips for entrepreneurs?
I would like to suggest to entrepreneurs, or investors who wish to start a business in Laos, especially foreigners, to have a clear understanding of what they are aiming for. If you have a different language, culture, you should be willing to open yourself, discover, and learn about your hosts as it is key to successfully operate in a different environment.
I also encourage young Lao people, especially the ones currently living abroad but also locals, to envision entrepreneurship as a mean of development for the country and their communities. The past few years have shown the tremendous success of Luang Prabang as a tourist destination, and I strongly believe it is a great example of the development opportunities Laos can offer.
BFL BRED Bank & L'Elephant Restaurant © 2021 , All rights reserved.All pictures and materials used in this article are the property of L'Elephant Restaurant Laos. If you wish to share or use any of said materials and pictures, please contact L'Elephant Restaurant at www.elephant-restau.com/