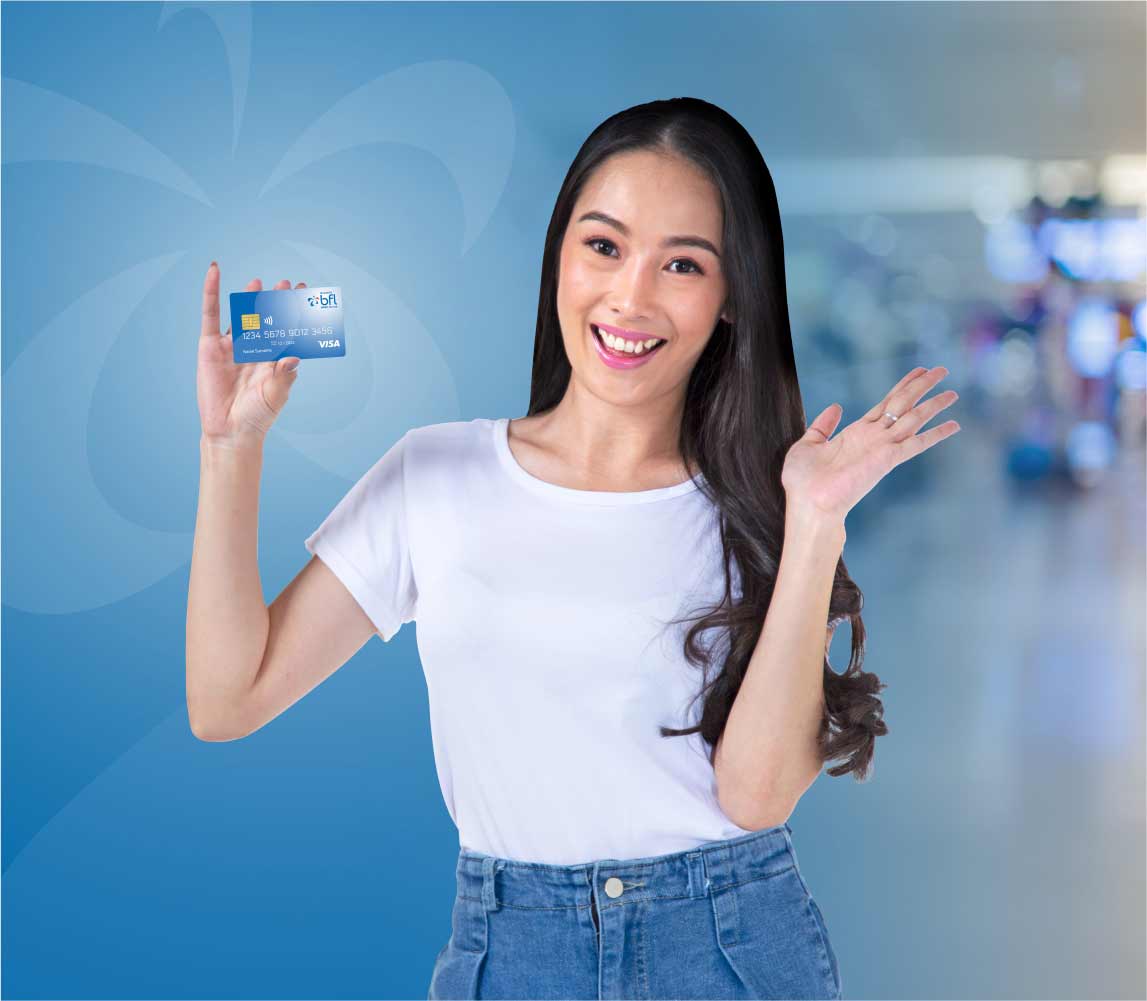 The Premium Package: For only LAK 15,000 per month
The Premium offer is a complete package of banking products and services: you have a VISA debit card and an ATM card, linked to your current account. In addition, you can get preferred pricing on all your transactions and international transfers. Thanks to BFL connect, via mobile or internet, you can consult your accounts, make national and international transfers, access your account statements or pay your bills. Whenever you need assistance, your dedicated Relationship Manager or our Customer Support Team is all ears to help you.

A complete offer

VISA International Debit card included

Preferred pricing on international transfers

A dedicated Relationship Manager
How to open an account
All physical person of legal age is eligible. Documents to provide:
Proof of identity + family book
Proof of address
Proof of income
For the opening of a joint account, the documents are to be provided by all the persons concerned
Key features
Complete offer of banking products and services
Current Account included
International VISA Debit card
Increased spending and withdrawal limits
Preferred pricing on transactions & international transfers
Branch, internet and mobile banking
24-hours ATM access
A dedicated Relationship Manager
Conditions
Available in LAK, USD, THB & EUR
Monthly fee: 15,000 LAK / 1 USD / 35 THB / 1 EUR
Possibility for individual or joint account holders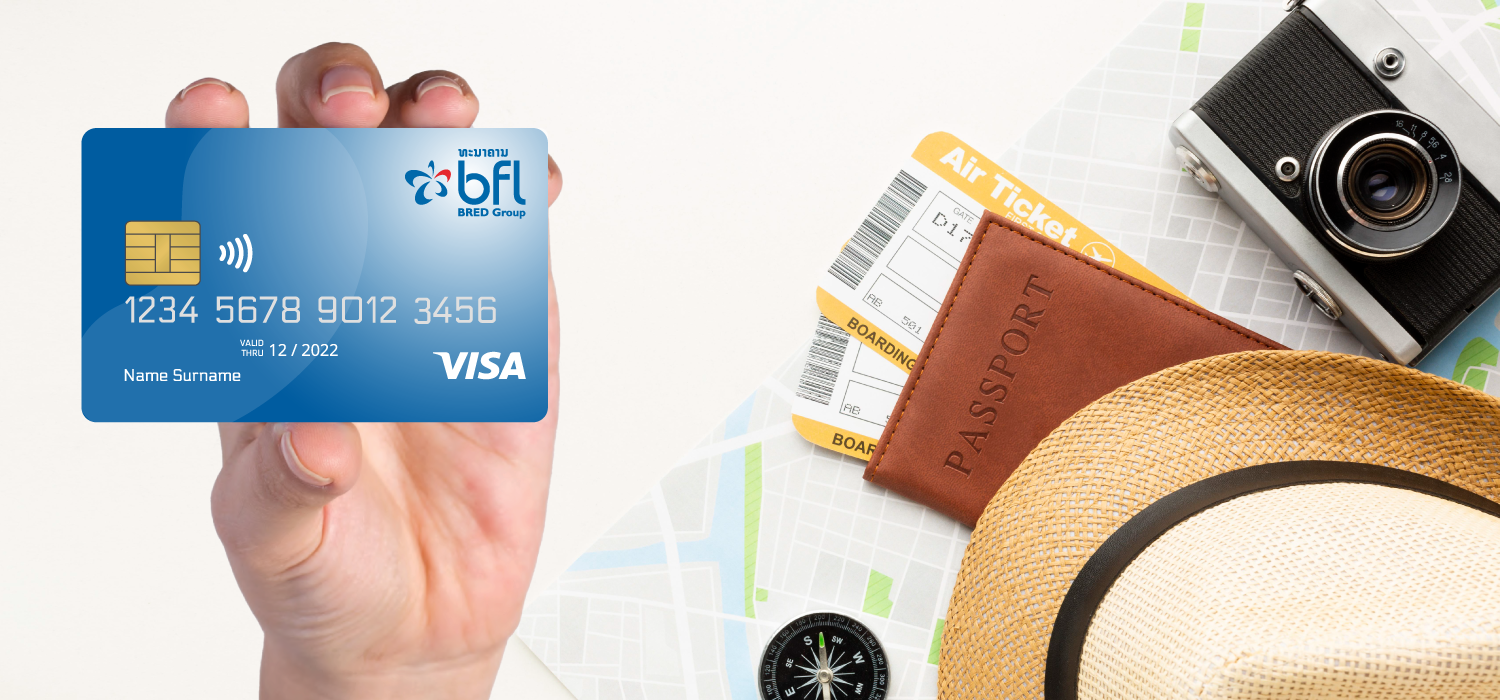 Bank smart with BFL VISA Card
Simply pay with your BFL VISA card, whenever you are. Universally renowned, get access to over 30 million merchants and 1.4 million ATMs across 170 countries globally!
Practical & Easy with the Tap & Pay system*
Possibility to link multiple cards to the account
Access to the VISA global network
Secure with the embedded EMV chip
Enhanced security for all your online payments with OTP (One Time Password) through the 3D Secure Technology
*For amount not exceeding USD 50 or equivalent
Learn more about our Premium Package?
Leave your inquiry and our Customer Support Team will call you back.