"Education is the passport to the future, tomorrow belongs to those who prepare for it today!"
Brief introduction to Ms. Nitnaloun Panekeo
Nitnaloun Panekeo was in a bilingual French-Lao class at Vientiane High School, before obtaining a scholarship from the French government to do a diploma degree in Saint-Etienne in Business and Administration Management.
Upon returning in Laos, she pursued her studies with evening classes at the Economic and Financial Acadamy Dongkhamxang, while working at the French Institute of Laos at the same time.
Today, she has been selected for a French Government Scholarship Co-Financed by BFL, to do a Master's degree for two years in the Banking and Finance sector at the University of Lille in France.
How did she get the Scholarship?
After finishing her studies, she applied for a scholarship from the French government to do a master's degree in banking and finance. She had an interview where she explained her study project to a jury composed of university professors and representatives of the French Embassy. In March she was informed she was selected for the scholarship.
What is the Scholarship exactly?
The French government scholarships provide for Lao students who want to study in France whether for a Bachelor's, Master's or Ph.D. degree. Anyone interested in a scholarship should send an email to cooperation.universitaire@if-laos.org in order to obtain comprehensive information regarding the eligibility criteria, selection timetable, and required application materials.
How is BFL supporting her and her studies?
BFL co-finances the scholarship and helps Nitnaloun find an internship during her two years of Master's program.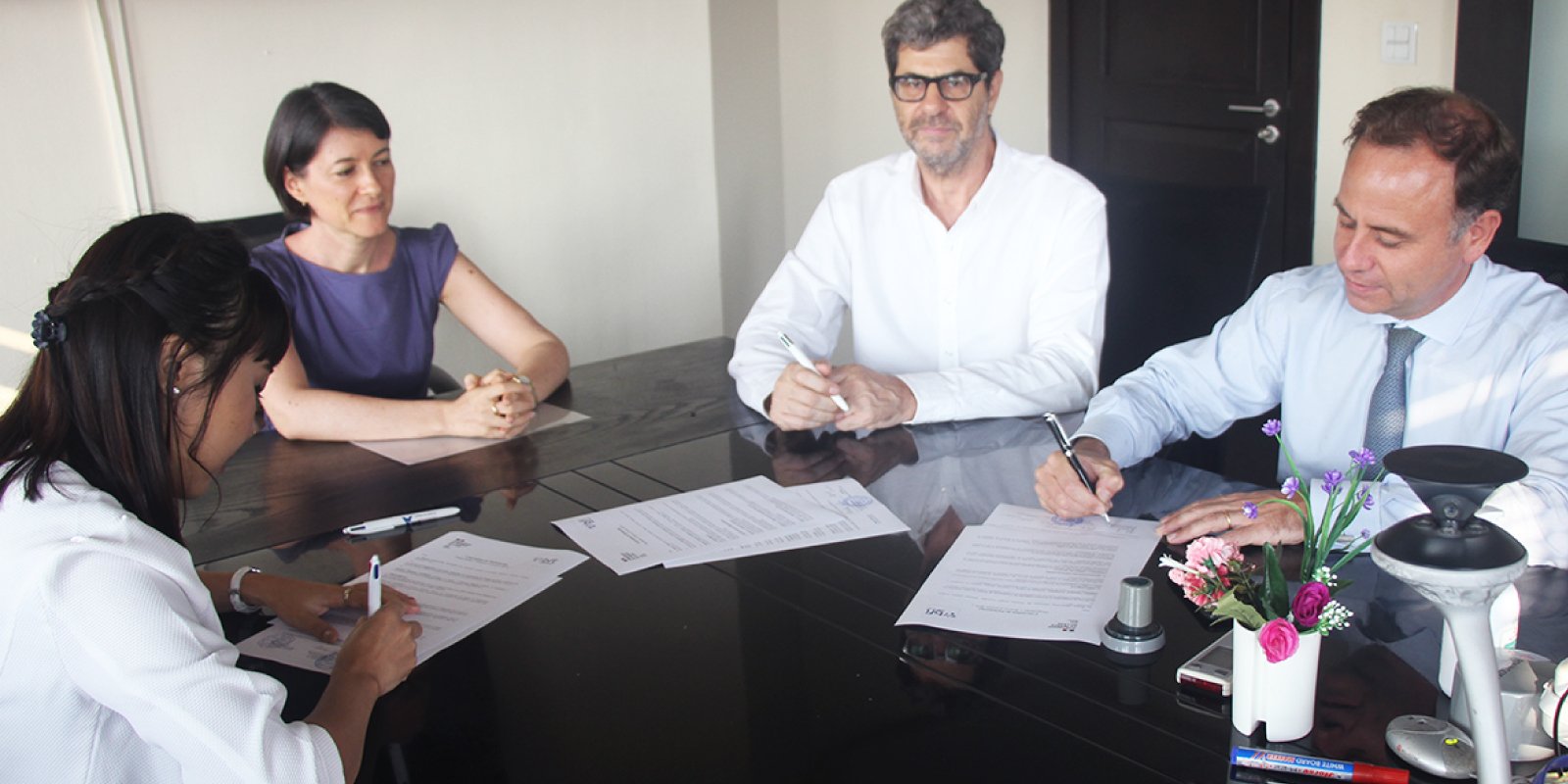 What would she like to do after finishing her studies in France?
After finishing her studies, she would like to use all her knowledge and experience from her studies at the University of Lille to work in the field of finance and banking at the Lao – French bank.
She would also like to  apply the experience she gained to help the young generation interested in studying in France.
Which advice would she like to give to fellow students?
She has not been selected for the scholarship in the past year, but never gave up, she kept trying to apply for a scholarship until she succeeded. Following her experience, it would be advisable to develop and improve your knowledge and skills to be ready for new opportunities. This scholarship provides an opportunity to learn about new cultures and create unparalleled learning experiences abroad.