"Tell to yourself that you shouldn't be surprised by anything you do,
Get the most out of your life to have value"
Brief introduction to Mr. Somneuk Bounsa
Mr. Somneuk Bounsa, is the founder and owner of My Dream Boutique Resort, Somneuk Aluminium and Land Trading companies.
In this interview with BFL, Mr. Bounsa is sharing his business acumen, experience and ideas to help fellow entrepreneurs also looking to to start or grow a business in Lao P.D.R
The start: My Dream Boutique Resort
Founded in 2010
Our mission is to shows younger generations the importance of upcycling objects, products and materials.
By using ecofriendly and recycle materials to decorate and build the hotel, we have a positive impact on the environment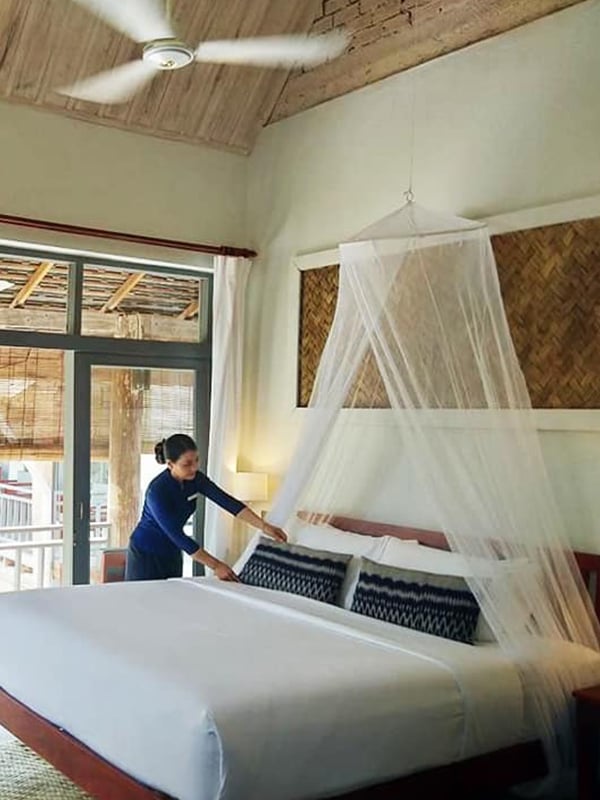 Over 30 employees
A dynamic team and professionals services, trained to international standards. The service aims to do everything to make our customers stay in a paradise-like environment.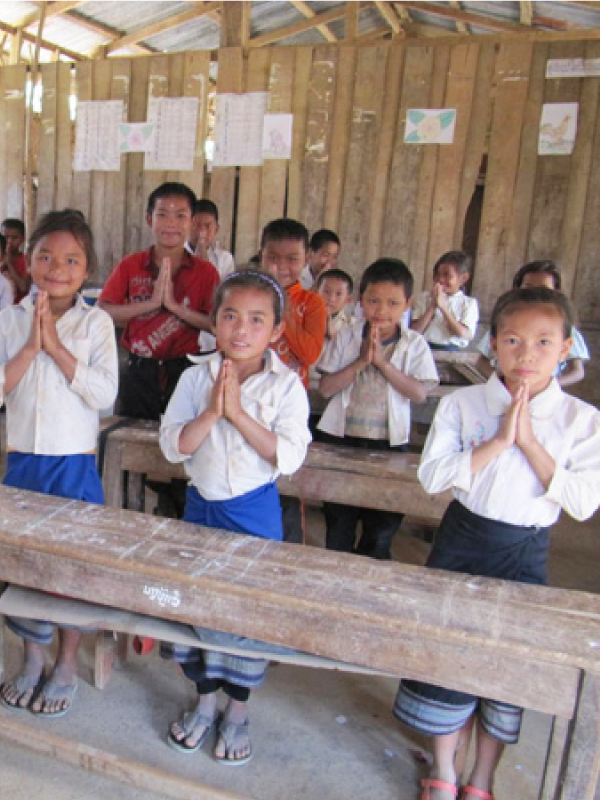 Community Impact
 My Dream Boutique Resort is in the process re-building a school in the village of Ban Ber Chek, one hour's drive south of Luang Prabang.
The project helps build better lives, improve education and create healthier sanitary conditions.
Could you tell us about your past experience?
I came to Luang Prabang in 1998. I started working in a restaurant and had the opportunity to use English in my work, which highlighted my service career. After that, I worked as a tour guide. Then I had the chance to work as a receptionist in a hotel in Luang Prabang.
I also work with social welfare organizations in various programs. This has given me a great opportunity to meet, know and build networks with many associates. After getting to know many associates and gaining their trust, I was promoted to assistant manager until I became a general manager of a hotel.
Because we have a dream of wanting to create something as a model of ourself with a belief that says: "Be proud of what you have and build that dream into reality ". This mindset is always in my heart. Things that we have means that we exist, we have knowledge and commitment, as a result we will then create something meaningful.
Eventually, I have decided to invest some of my personal funds with my overseas friends to create an Hotel. My Dream Hotel was founded in 2010, and opened to public in 2012. Starting from 2015, we have expanded our business with the support of BFL from a 2 stars ranking hotel to a 4 stars ranking hotel as present.
Doing business within the Hospitality sector, we are committed to protect the environment. We mainly use ecofriendly materials to decorate and build our hotel, we also recycle old items and re use them. This is My Dream's vision, our aim is to shows young generations the importance of upcycling products objects, which is very beneficial for the environment.
Keys factors to develop your business successfully?
The main key factors that lead my business to be successful is our ideas and our customer services. About 70% of the business is aim to build a better customer service directly. No matter their nationalities, ethnicity, we are providing a quality service for all type of customers.
We also provide external service such as car renting, recommending travel information's guides, important locations of Luang Prabang in order to satisfy our customer needs. This also helps us create loyalty customers in the future.
How have your business been affected by the Covid-19 pandemic?
The covit-19 pandemic has created some difficulties to our business. Before the current situation happens, our hotel has a very high income, however at present we nearly don't have any income. We have reduced the number of employees, and we are lucky that our employees understand our situation during this time of the pandemic. Once the situation is becoming better, we will rehire these employees.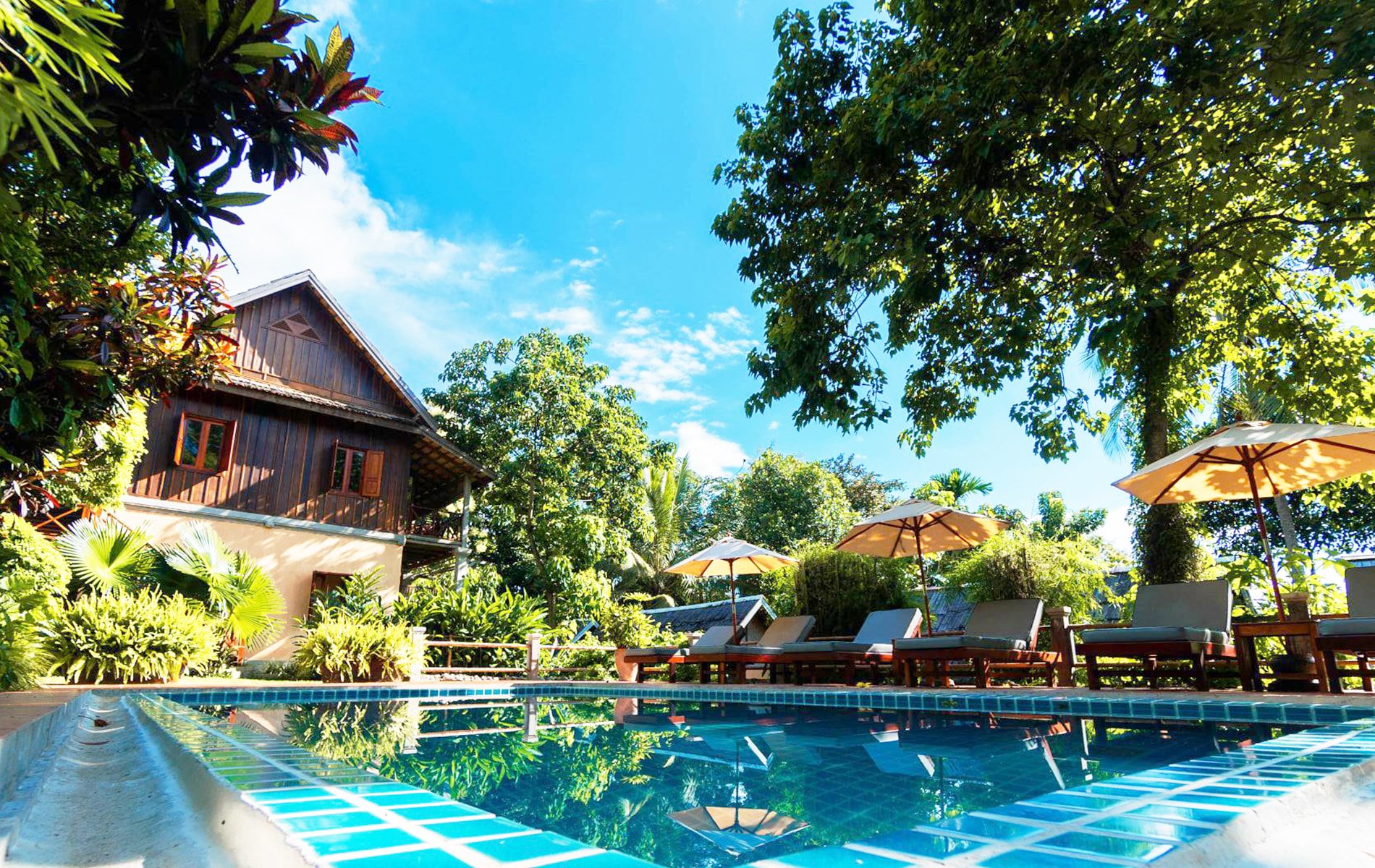 How did BFL help mitigate the impact of Covid-19 on your activity?
From the first day that we are BFL's customers, the bank has helped us a lot regarding the expansion of the business, during this time of the pandemic. BFL's employee have support us by extending the loan payment due date, additionally the bank also helps us promote our hotel on online platforms of BFL.
I am grateful and satisfied for their customer service, we always consider BFL as our business partner.
Success Tips for entrepreneurs?
Other than this, by doing business you should think of the community primary, know to give, to share, to help each other. Be a business that encourage social sustainability, and being more aware of the impact on the ecosystem and the environment.
BFL BRED Bank & My Dream Boutique Resort © 2021 , All rights reserved.All pictures and materials used in this article are the property of My Dream Boutique Resort. If you wish to share or use any of said materials and pictures, please contact My Dream Boutique Resort at www.mydreamresort.com